–
Bio
Tomek Niewiadomski is Warsaw-based photographer and philantropist involved in promoting contemporary art, with a a special interest in photography and its ability to reflect everyday life and social phenomena.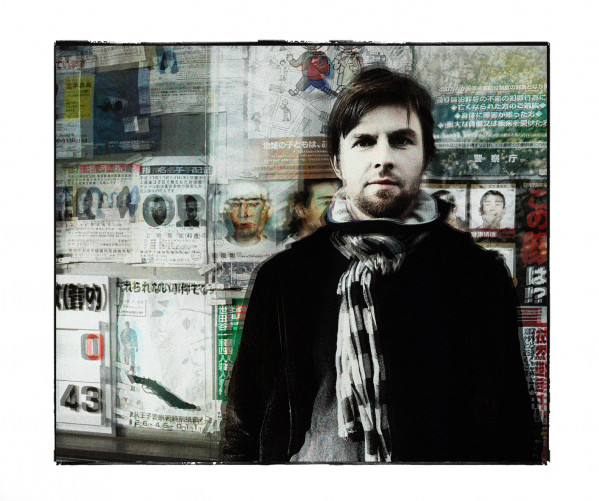 After graduating from Marketing at the University of Warsaw, Tomek Niewiadomski left Poland and went to Australia, where he studied Visual Art & Photography in Sydney. Pursuing his fascination with the art of the image, he later moved to the US, where he worked as David Michael Kennedy's intern and as an assistant to the New York-based photographer Paul Aresu.
It was during his internship with Kennedy that Tomek first encountered platinotype and palladiotype printmaking. These traditional techniques – with their characteristic tonal range and fine art quality – quickly became (and still are) Tomek's favourites. He presented them in 2005 during the exhibition Jedna Pasja, Dwie Wizje (One Passion, Two Visions) at Fabryka Trzciny in Warsaw. This exhibition also included works by David Michael Kennedy.
In 2006, Tomek opened Galeria 65 in Warsaw – an art gallery focused on promoting art photography.
In 2007, Tomek took part in a collective exhibition of the artists connected to Galeria 65, held at Królikarnia in Warsaw and entitled W.W.D.M.K.T.S.A.W.J.P.T.N.. His work has been shown in multiple solo exhibitions, including China – Middle Kingdom, Nihon (which depicted the photographer's impressions from his time spent in Japan), and Blue (a collection of photographs inspired by the vastness of the ocean). Blue was exhibited at the Manggha Museum of Japanese Art and Technology Europe – Far East Gallery in Kraków, and in 2016 at Affenfaust Galerie in Hamburg.
In 2009, Tomek launched the Element 65 Foundation (Fundacja Element 65), which supported the growth of contemporary art, with a special focus on photography and its ability to reflect everyday life and social phenomena. The Foundation has organized numerous exhibitions.
In 2013, he bought the rights to the oldest weekly magazine in Poland, which had recently been discontinued. In doing so, Tomek became the new owner of Przekrój Magazine, saving it from possible liquidation and preserving the magazine's vast archives and cultural heritage. In the years to come, he would develop a new publishing strategy, build an editorial team, and become the magazine's editor-in-chief. Przekrój, relaunched in 2016 as a quarterly print magazine with a digital edition, was warmly received by readers and enjoyed immediate success. 2019 saw the launch of the English-language digital edition of Przekrój, as well as Tomek's decision to establish PRZEKRÓJ Foundation (Fundacja PRZEKRÓJ). He then transferred all property rights to the Foundation, becoming the Chairman of the PRZEKRÓJ Foundation Council. Tomek now co-creates and authorizes the Foundation's programme; he also participates in forging new paths forward for Przekrój Magazine's development.
Tomek has also worked as a fashion photographer. Among his work, you can find photo shoots of the Japanese designer Yōji Yamamoto.