–
Bio
Tomek Niewiadomski is Warsaw-based photographer and philantropist involved in promoting contemporary art, with a a special interest in photography and its ability to reflect everyday life and social phenomena.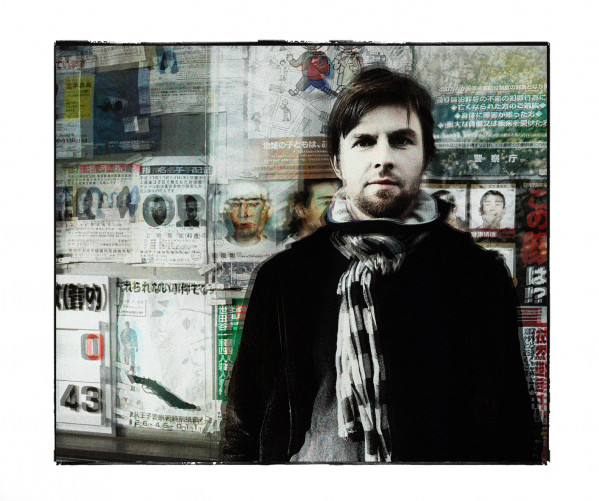 As soon as Tomasz Niewiadomski majored in Marketing at the Warsaw University, he left Poland and went to Australia, where he studied photography at Visual Art & Photography in Sydney. Persuing his fascination, later on he moved to the US where he was David Michael Kennedy's intern and worked as an assistant of a New Yorked-based photographer, Paul Aresu.
During the internship with Kennedy Tomasz first got interested in platynotype printmaking and palladotypia. Those traditional techniques became and still are his favorite. He showed them in 2005 during the exhibition Jedna Pasja, Dwie Wizje (One passion, two visions) at Fabryka Trzciny in Warsaw. This exhibit also included works by David Michael Kennedy.
Tomasz Niewiadomski took part in a collective exhibition W.W.D.M.K.T.S.A.W.J.P.T.N., of the artists connected to Galeria 65, showed in 2007 at Królikarnia in Warsaw. His work was shown in mulitple individual exhibitions, such as China – Middle Kingdom, Nihon, which showed the artist's impressions from the time he spent in Japan, and Blue, a collection of photographs inspired by the vastness of the ocean. Blue was exhibited at the Manggha Museum of Japanese Art and Technology Europe - Far East Gallery in Cracow and in 2016 in Hamburg.
In 2006 in Warsaw, the photographer opened Galeria 65, an art gallery which is focused on promoting art photography. Since then, the gallery showed various exhibitions, such as:
Lato 2006 (Wojtek Wieteska, 2006), Marocco (Tomek Sikora, 2006), Emotion One (Jacek Poremba, 2006), Znalezione. Zagubione (Artur Wesołowski, 2007), Las Projekt (Robert Zuchniewicz, 2007), Lovebook (Karolina Breguła, 2007), Guys. From Poland with love. (Oiko Petersen, 2008), Alfons Skowronek, Eks-hibicjonista (Tomek Sikora, 2008), Moje Miejsce (Zygmunt Rytka, 2008).
In 2009 Niewiadomski launched the Foundation Element 65 (Fundacja Element 65), which aims at supporting the growth contemporary art, with a special interest in photography and its ability to reflect everyday life and social phenomena. The Foundation organized numerous exhibitions, such as Downtown Collection (at Warsaw's Zbigniew Raszewski Theatre Institute, April 2009), Dzieciaki (an exhibition of photographs taken by children from the Warsaw district of Targówek, showed on Warsaw's Castel Square in July 2009), A Journey Back (Tom Hunter, October 2009, Centrum Działań Twórczych 1500m2).
Niewiadomski also worked as a fashion photographer, among his work you can find photo shoots of the Japaneese desginer Yōji Yamamoto.